55th Anniversary Marilyn Monroe Memorial
The 55th Anniversary Marilyn Monroe Memorial was held on August 5, 2017, at Westwood Village Memorial Park, sponsored by the Marilyn Remembered Fan Club.
The following were guests of Marilyn Remembered and spoke at the service:
Harrison Held read a letter from Chris Lemmon and Barbara Eden
Rick Carl read a letter from Berniece Miracle
Leslie Kasperowicz
Mrs. Len Steckler
Kelly Rooney
Juliet M. Hyde-White
Kathleen Hughes
George Chakiris
Susan Bernard
Gabriel Reis
Terry Moore
Daniel Selznick
Rene Taylor
ACKNOWLEDGEMENTS:
Thank you to Rick Carl for designing the memorial service program and for providing original artwork.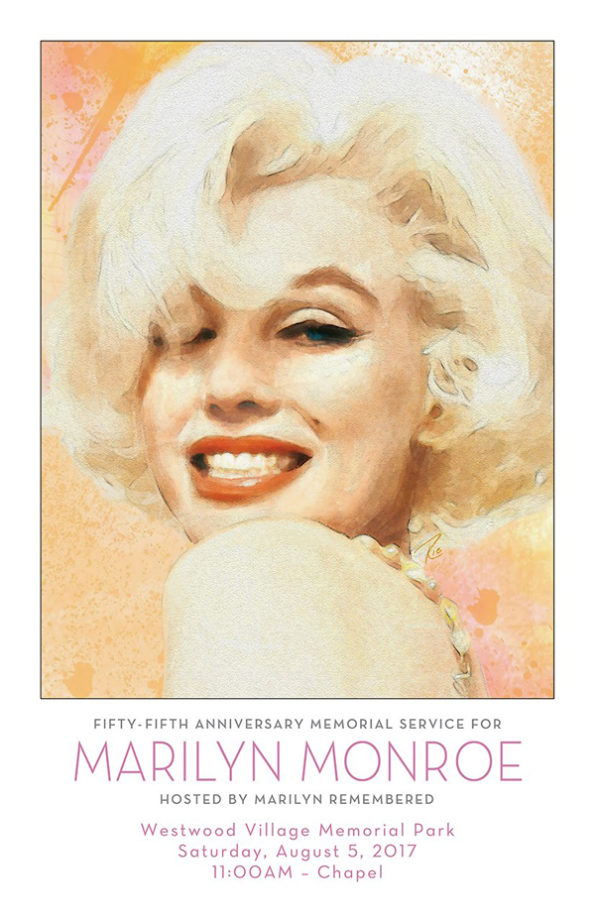 Thank you to Joshua Greene for providing graphics for social media and artwork at the memorial service.
Memorial Service Photos: