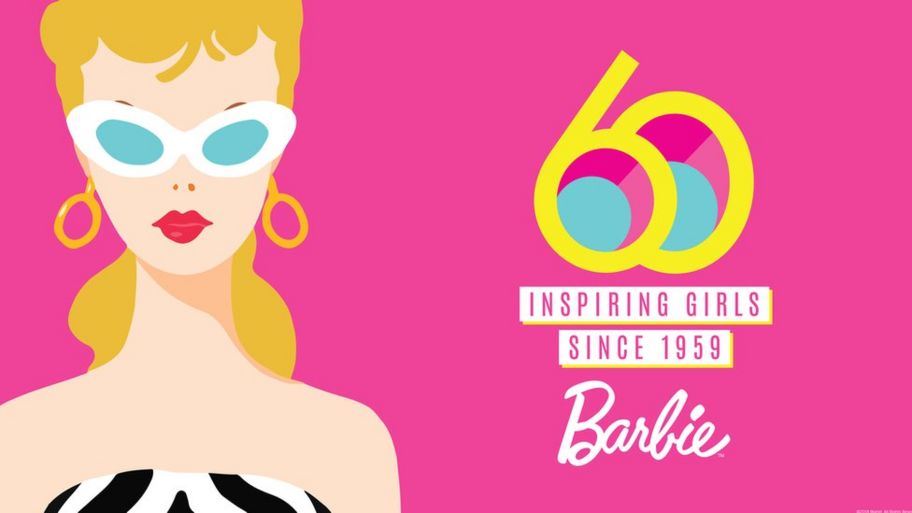 One of the worlds most iconic blondes (besides Marilyn!) turned 60 on 9th March 2019 and I'm sure you'll agree, she's looking fabulous for her age!


"Barbie" is a fashion doll manufactured by the American toy company Mattel, Inc. and launched in March 1959. American businesswoman Ruth Handler is credited with the creation of the doll and the blonde bombshell has been in the homes and hearts of many generations for the last 6 decades.

"Barbie" has had many looks, outfits, hairstyles, occupations etc over the years and has even turned her hand at imitating our very OWN blonde bombshell Marilyn!

In 1997, Mattell, Inc released their "Hollywood Legends" collection and saw "Barbie" portaying Marilyn in three of her most famous movie costumes:


In 2002, Mattel Inc released the first in a celebrity line of Marilyn dolls.  Although these dolls were not "Barbie", they were made with Marilyn's features and the "How To Marry A Millionaire" doll remains a firm favourite with fans.
And in 2009, to celebrate "Barbie's" 50th birthday, Mattell Inc released a series called "Blonde Ambition" celebrating the worlds most beloved and famous blondes. "Barbie" is dressed in the gold lame gown from "Gentlemen Prefer Blondes."
What does the future hold for "Barbie"? I hope she'll be around for many years to come and fingers crossed she gets the urge to dress up as Marilyn again!