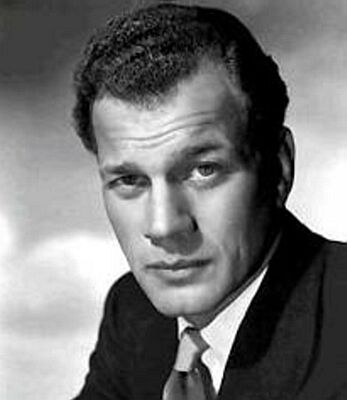 Happy Birthday to Jospeh Cotten, one of Hollywood's greatest character actors.  Cotton had a lengthy career in Hollywood spanning 5 decades, some of his biggest film credits include: "The Third Man," "Citizen Kane," "Airport '77," "Portrait Of Jennie" and of course the 1953 film noir thriller "Niagara," in which he co starred opposite Marilyn Monroe in her first major starring film role.

Cotton spoke fondly of Marilyn, once remarking:
"Everything that girl does is sexy. A lot of people – the ones who haven't met Marilyn – will tell you it's all publicity. That's malarkey. They've tried to give a hundred girls the same publicity build up. It didn't take with them. This girl's really got it!"
Happy birthday Mr Cotten!