Across the internet, countless businesses and organistions paid their respects to Marilyn on what would have been her 93rd Birthday.  Here is just a small sample of some of the loving tributes.
We start off by sharing this STUNNING design by talented digital artist Alejandro Mogollo.
"Happy birthday to the myth, the icon, the girl. Who can forget her first appearance in The seven year itch? She would've been 93 today."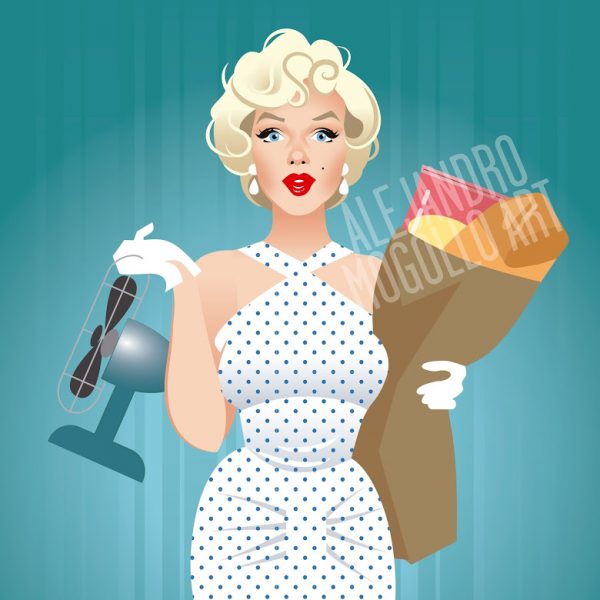 The official Marilyn Monroe Facebook page shared these graphics that were made especially for the occassion of Marilyn's 93rd Birthday:

TCL Chinese Theatre in Hollywood (formerly Grauman's Chinese Theatre) shared this:
"Remembering Marilyn Monroe on her birthday. She's pictured with Jane Russell at their imprint ceremony in 1953."

Madame Tussauds tweeted:
"Happy Birthday to our girl Marilyn! Marilyn Monroe's first wax figure was launched at Madame Tussauds London in 1957 and has been a staple in many of our attractions all around the world still to this day. She truly is the definition of an ICON."
The Savoy Hotel tweeted:
"Today marks the birthday of Marilyn Monroe who can be seen here with Laurence Olivier during a press conference in 1956. Our historical tours with Susan Scott reveal many of the stories which have made The Savoy the historical wonder it is today."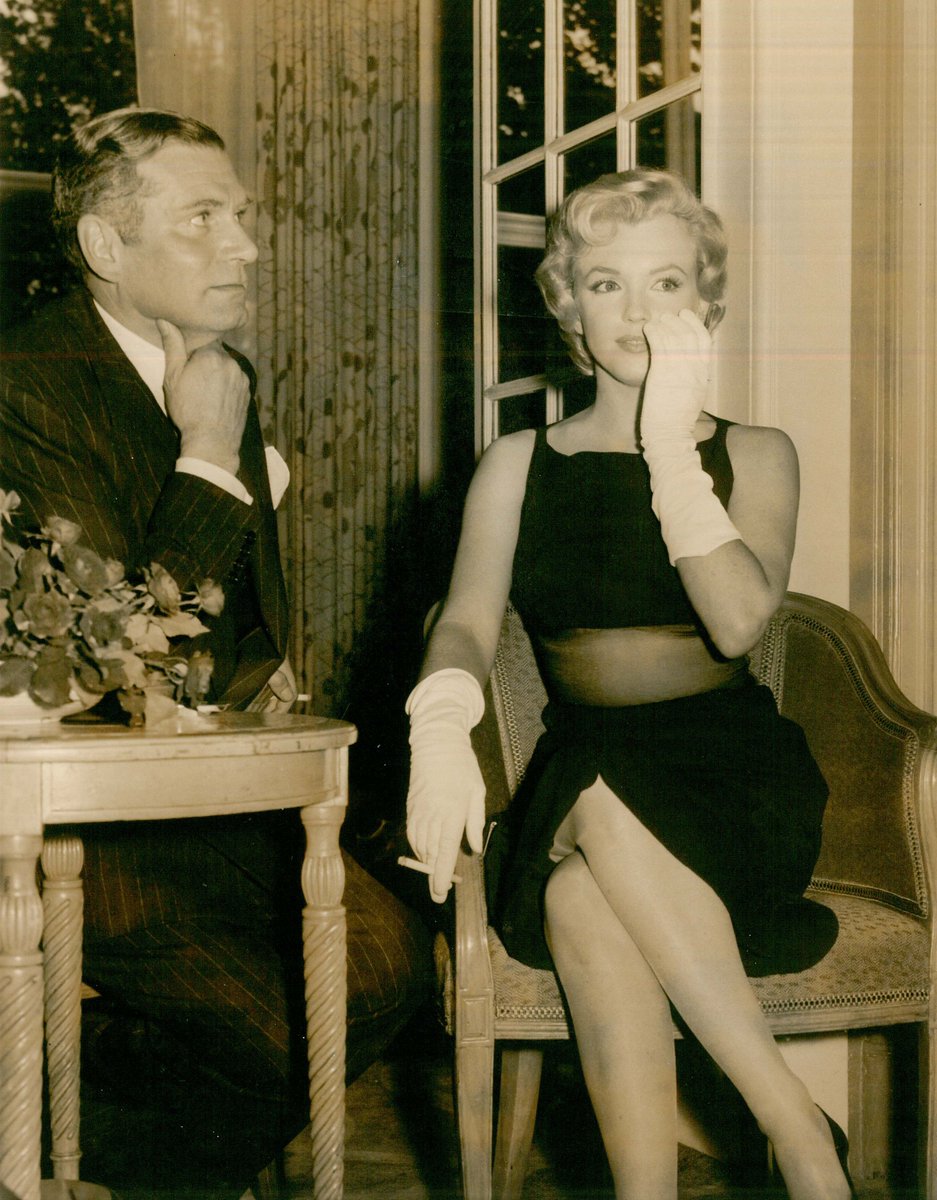 Joshua Greene, son of Milton H. Greene, Marilyn's friend, photographer and business partner shared this:
"Big Birthday For Marilyn Monroe she would be 93 today. Of the many projects we have worked on honoring Milton & Marilyn's collaboration we have done a first. With the participation of master printer, Martin Axon the Archives is going to release our first platinum print. Each one is different because it is a one of a kind process that varies based on how Martin applies the emulsion and the exposure & the temperature of the developer. We will only offer 14 of each image. This is our first one of a classic B-8 that first appeared in color on the cover of Life magazine in 1965! A process that is so rare and specialized that even Milton did not pursue it!
So that said Happy Birthday Marilyn and yo dad we did it! Love you both:)))"

Sam Shaw, another of Marilyn's photographers official estate posted this on their Facebook account:
"Once upon a time in Hollywood…a little known actress named Marilyn Monroe drove photographer Sam Shaw to and from the set of the film Viva Zapata because Sam didn't have a driver's license. It was 1951 and the two independent spirits became instant and life-long friends. They were both New Yorkers. They both loved Goya. They both worked in Hollywood for many years. They both left Hollywood in pursuit of complete artistic freedom. Marilyn Monroe was born 93 years ago today and we celebrate her.
"She represented freedom as few other women have. She said of herself that she was a sex symbol. That is true. It's the freest symbol there is. It's the symbol of life freeing itself from the tyranny of fear. Men are in terror of women's sexuality, it has always been so. Anytime a woman behaves as freely as Marilyn Monroe, one part of us loves it, the other hates and fears it." – Sam Shaw"