⭐⭐⭐A Favourite Dress⭐⭐⭐
Marilyn Monroe appeared in the same sweater dress on screen a total of four times throughout 1950.
Marilyn's wardrobe for first scene in "The Fireball", in which she is a spectator at a roller derby, came from her own closet. It would get its widest exposure the next time she wore it, which was in the most acclaimed film of the year: "All About Eve."
The dress then reemerged on Marilyn in the film "Hometown Story", and then finally in a screen test she made with Richard Conte referred to as "Cold Shoulder" in December 1950.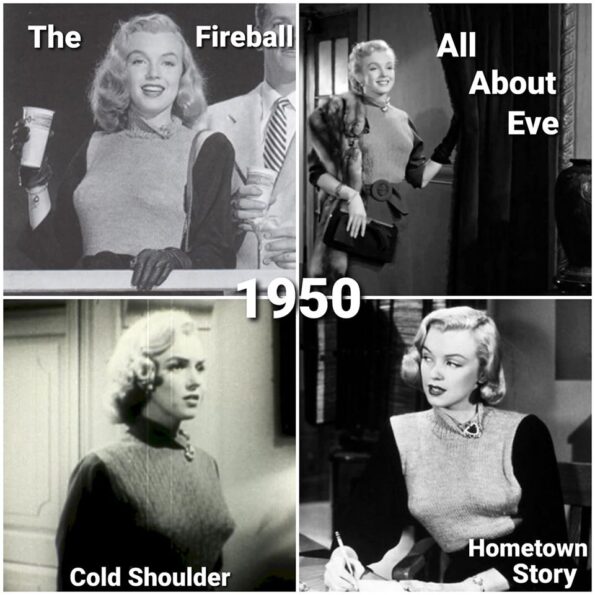 Source: "Marilyn Monroe: Platinum Fox" by Cindy De La Hoz