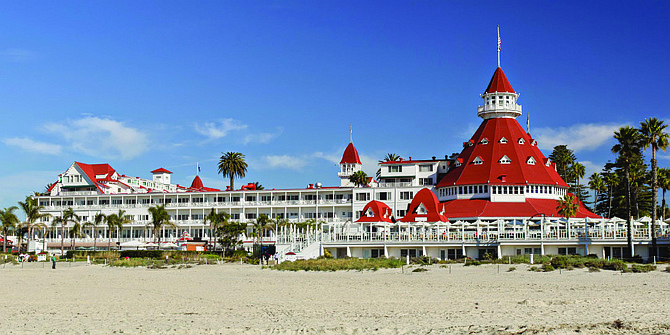 When we think of "Some Like It Hot", we immediately think of Marilyn Monroe, Tony Curtis, Jack Lemmon, Joe E. Brown etc but there's another main character in the film: the beautiful and iconic Hotel Del Coronado in San Diego. Of course, in the film, the hotel is being disguised as the "Seminole Ritz" in Florida, where Sweet Sue and her Society of Syncopators frolic on the beach by day and play to hundreds of hotel guests at night
The cast and crew spent 2 weeks filming all the exterior and beach shots at the hotel and by all accounts, the shooting went very well. The only real problem that arose was the continuous sound of planes flying overhead. The Del is located near the Coronado Naval Base, so every so often they would have to stop and wait for the deafening thunder of the areoplanes engines to pass before contuining with the shoot!
That same continuous flow of areoplanes can still be seen and heard if you visit or stay near the Del to this day!

A lot of fans are always surprised to know that the interior shots of the Hotel weren't filmed in San Diego, but on a sound stage in Los Angeles. However, if you are lucky enough to stay or even visit the Hotel Del Coronado, you'll still feel like you could bump into Sugar, Daphne or Shell Oil Jr around every corner!

Up until recently, the Hotel Del Coronado has remained true to its history and kept its authentic victorian look inside and outside of the Hotel. However, as of March 2019, it emerged that it would be going through a $200M renovation ( https://www.marilynrememberedfanclub.com/200m-hotel-del-coronado-reconstruction/ ) we can only hope that any changes to the look and feel of the Hotel will be minimal.

Here are some shots taken of the Del in recent years: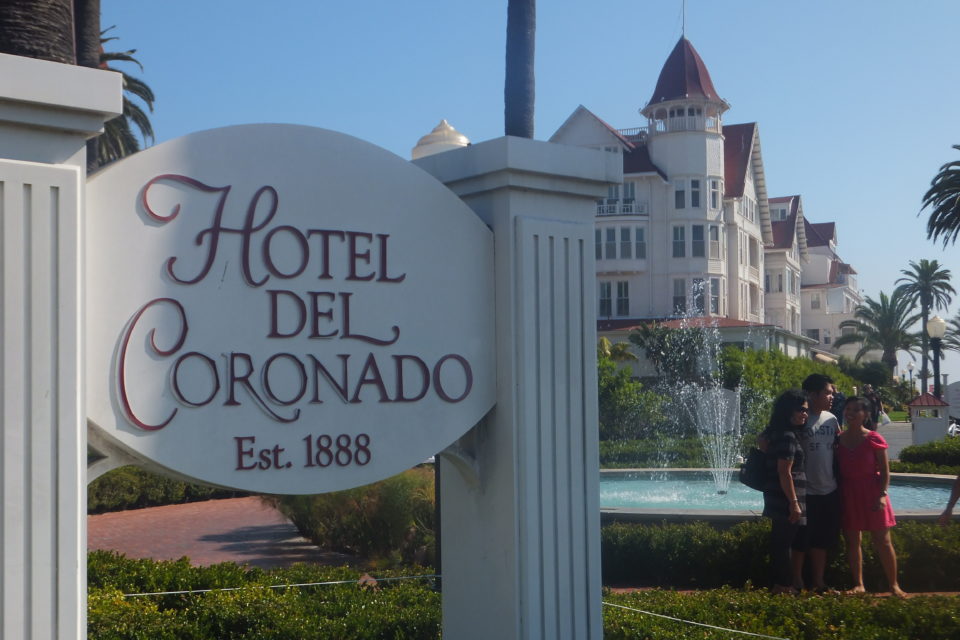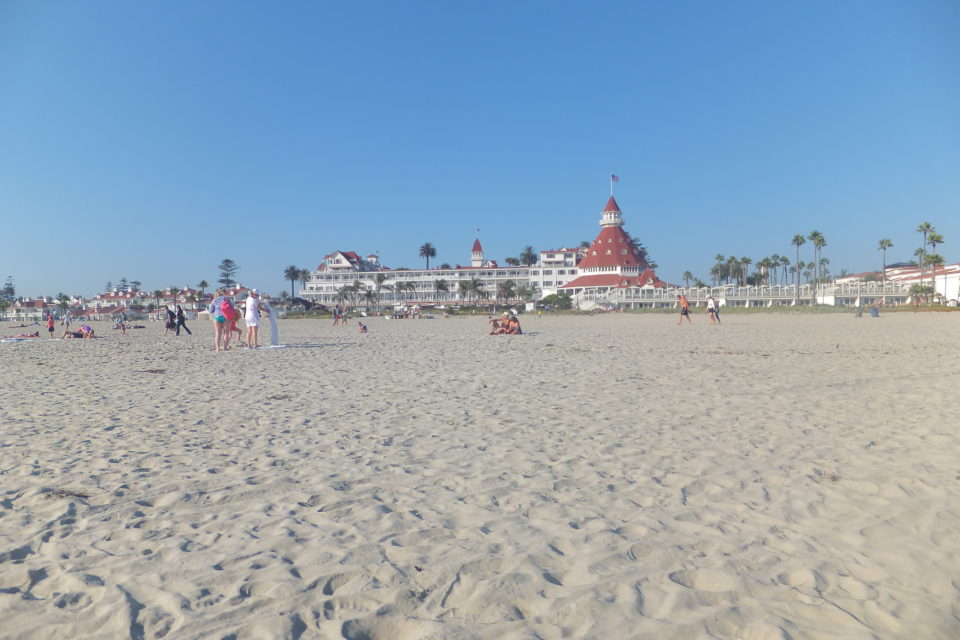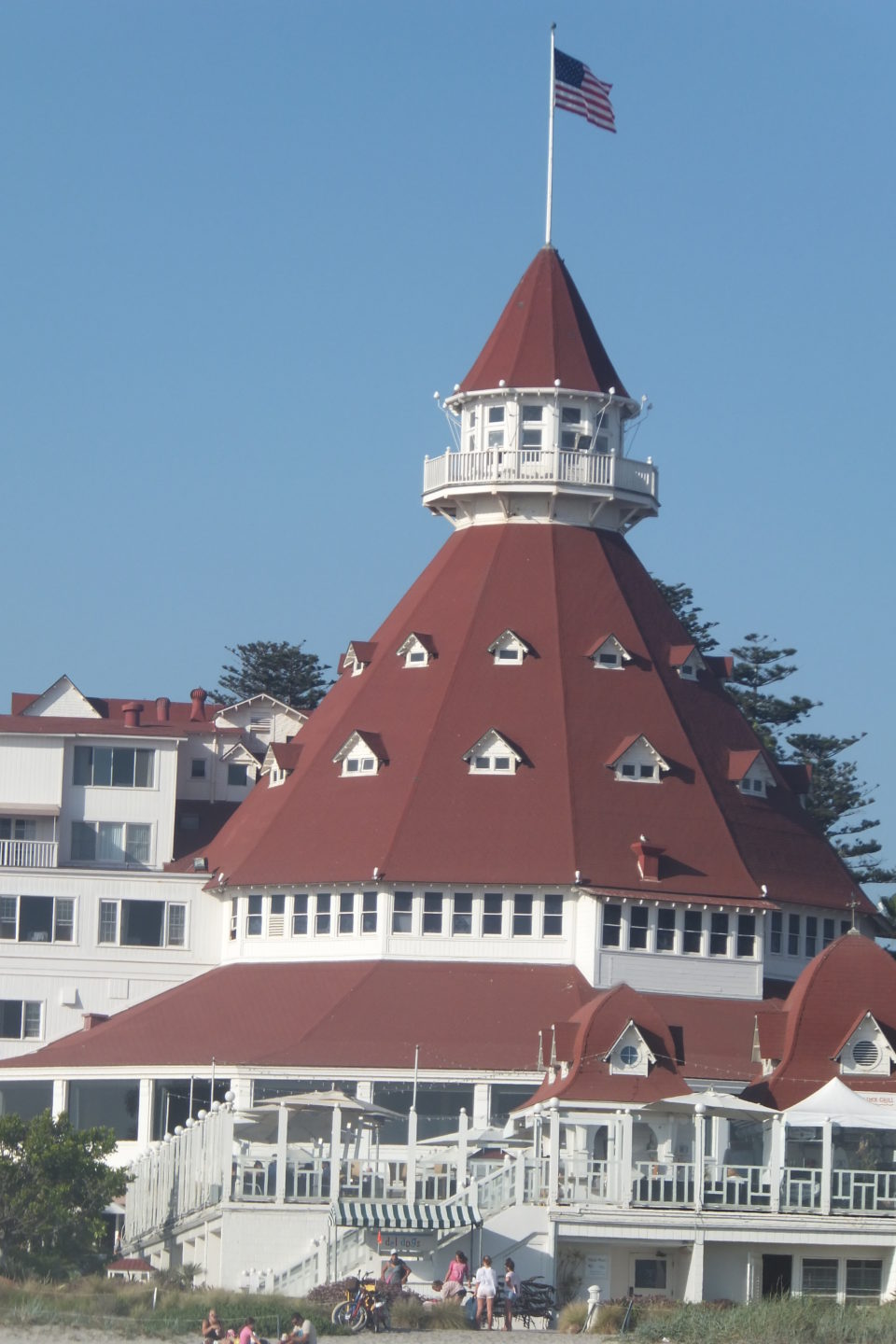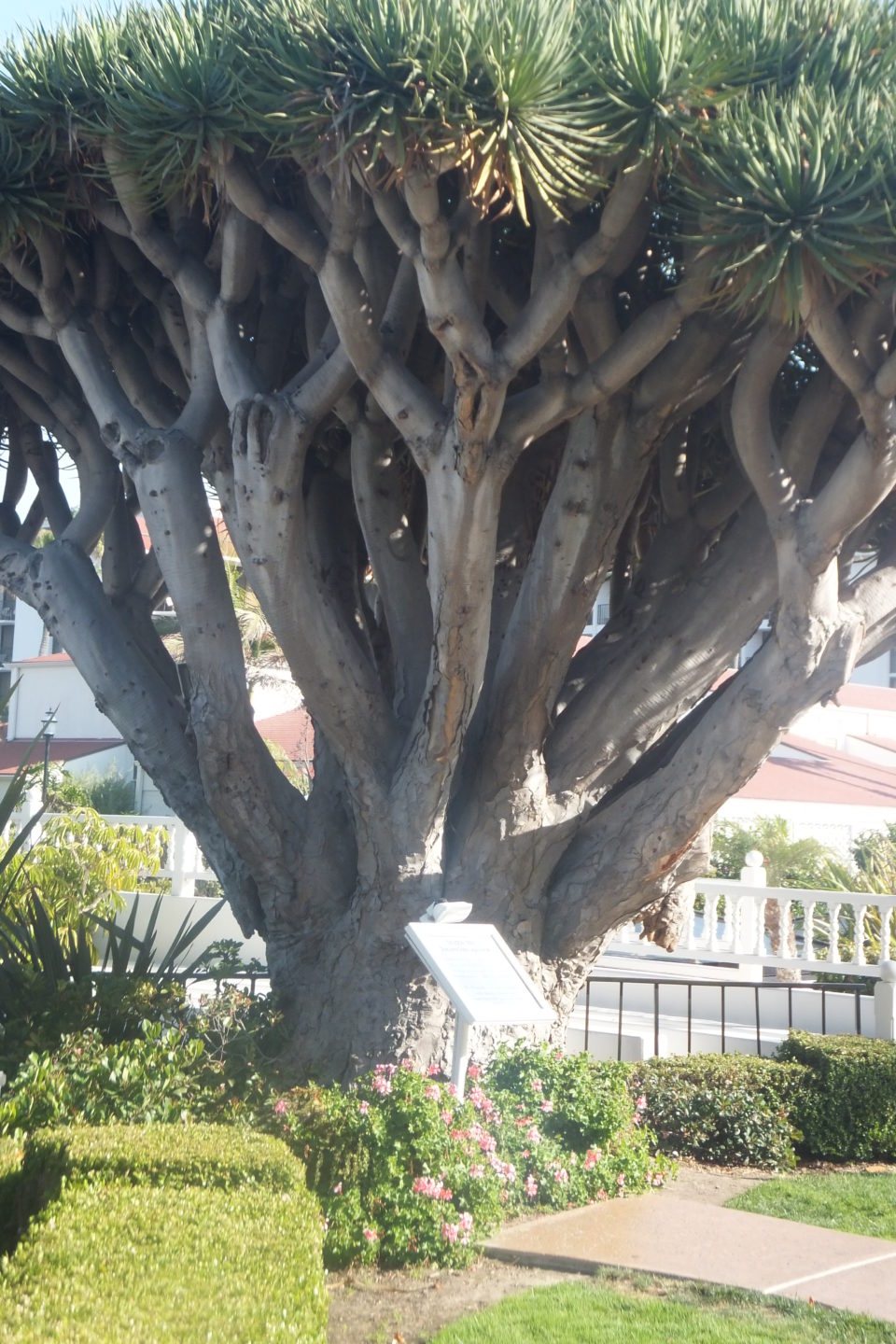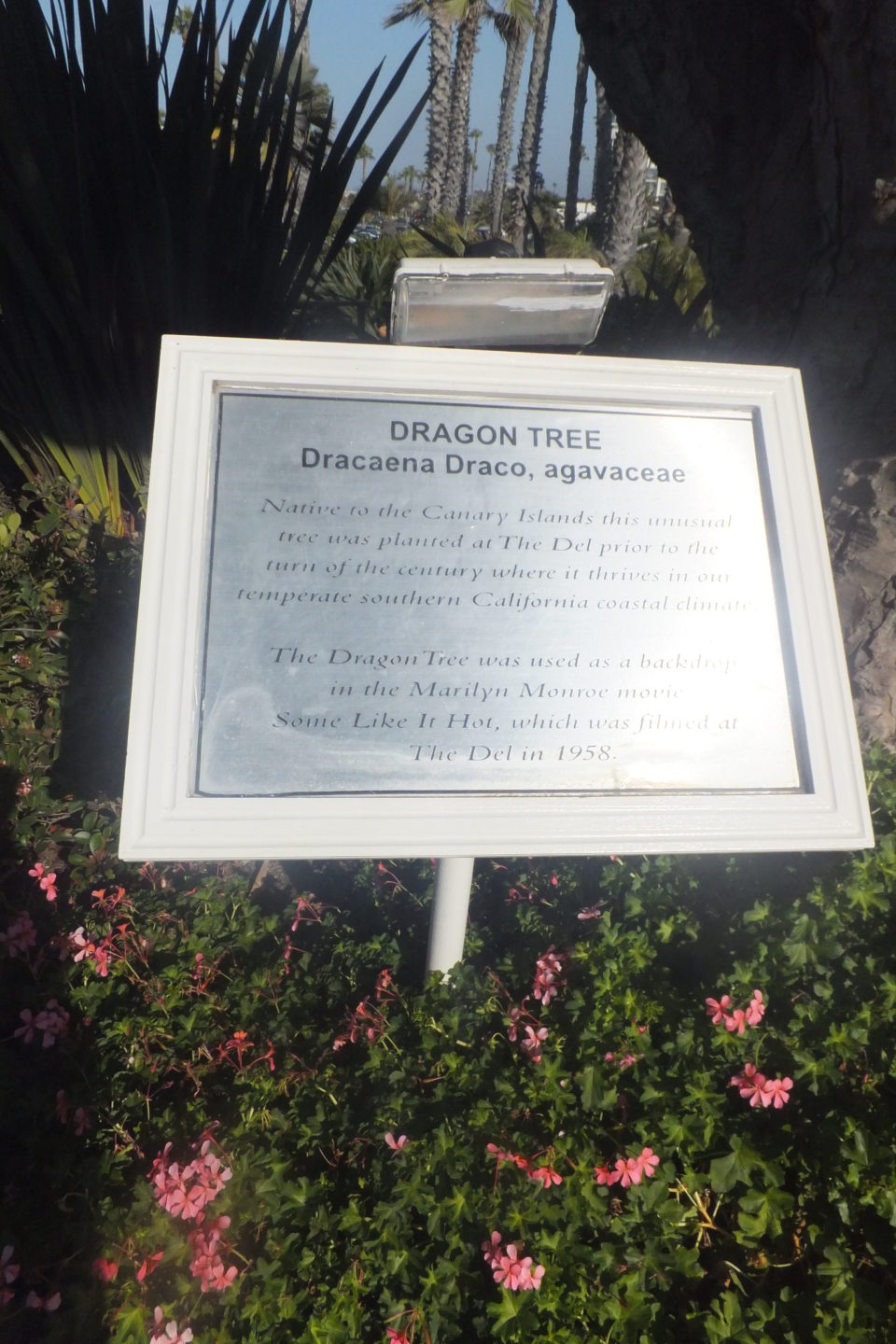 The Del is very proud of its ties to "Some Like It Hot" even inviting the cast and crew back to celebrate the films 25th and 50th anniversary respecitvely.
Here are some news reels from 1984 when Jack Lemmon, Tony Curtis and Billy Wilder came together to celebrate the movies 25th birthday:
https://youtu.be/nRg551tTOOI
https://youtu.be/i93CFNAhDPA
https://youtu.be/bKQEUHSQwgY


For more information on the Hotel Del Coronado, head here: https://hoteldel.com/