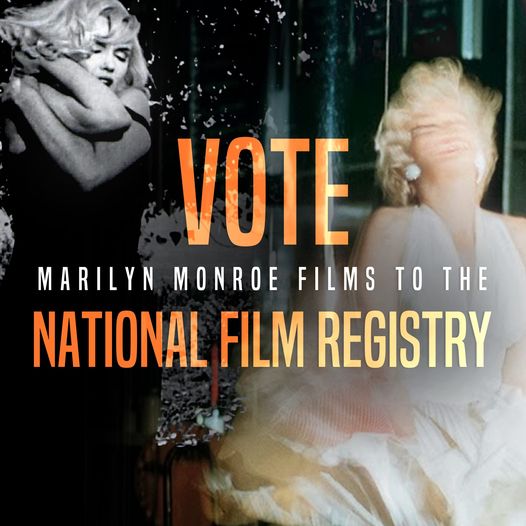 The National Film Registry is part of the Library of Congress and ensures the conservation and survival of culturally, historically, or aesthetically significant films. This is increasingly important in order to preserve film negatives and physical copies of films for future generations.
Every year the board decides on 25 films to be added to the registry. As of 2021, Some Like It Hot is the only Marilyn movie on the registry. While you can nominate up to 50 films every year, I would recommend focusing on two Marilyn films already being suggested in the registry's official "Not Yet Added" list:
Seven Year Itch, The / Year column : 1955

Misfits, The / Year column : 1961
(please follow this title format when submitting)
Your vote can make a real difference. Films that receive the most support each year are given special consideration by members of the National Film Preservation Board.
All you need is an email address. You do not need to complete the two questions but it never hurts to show some passion:
The deadline is September 15th so get voting and spread the word!

Thanks to "Silver Technicolour" over at or Facebook group for wording, graphic and bringing this to our attention!