HAPPY BIRTHDAY GENE KELLY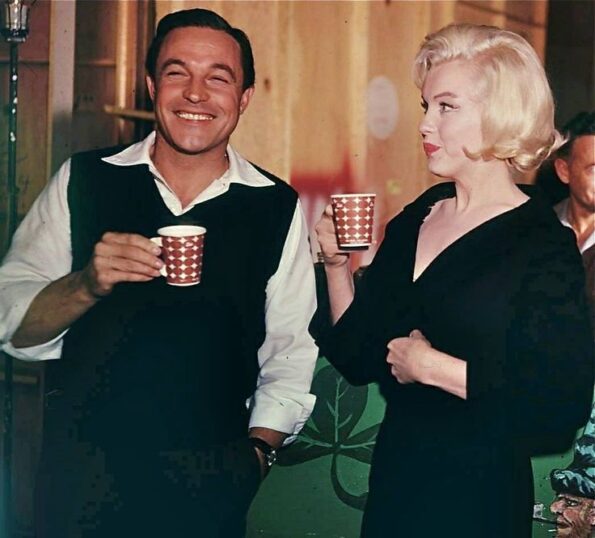 Wishing Gene Kelly a happy, heavely birthday.
Gene Kelly was an American actor, dancer, singer, filmmaker, choreographer….. and all round Hollywood screen legend.
He had a brief cameo in the 1960 film "Let's Make Love" starring Marilyn and Yves Montand. Kelly was one of 3 celebrity appearances in the film, alongside Bing Crosby and Milton Berle which make up some of the funnier moments of the film.
Recently, Gene's widow Patricia Ward Kelly had this to say:
"Often, I read accounts about Gene that simply don't fit. I don't recognize the man they describe, particularly when they refer to someone who is selfish or mean. Gene was neither. My intent is not to put him on a pedestal. Quite the opposite, in fact. I want you to see him as he was—a man who had foibles just like the rest of us but who was also one of the most gifted and innovative creative artists of the 20th century. I have mentioned before that Gene taught many people to dance. Here's another example: his friend Yves Montand in this cameo appearance in the 1960 film Let's Make Love, Produced by Jerry Wald, directed by George Cukor, and starring Yves Montand and Marilyn Monroe. Gene was in the middle of choreographing his Ballet Pas de Dieux at the Paris Opera, but, as he said, "I had promised Jerry Wald that I would do this cameo. I got on Scandinavian Air. I went from Paris to Copenhagen and over the Pole; landed here; did the thing: and flew back the next day. I got the minimum. It was then a hundred and twenty-five dollars. I came in and showed Montand a dance step, kissed George Cukor and Marilyn, said 'good bye' and left. I gave my word A promise is a promise, and it wasn't for Yves or Marilyn. It was for Jerry Wald." To me, this illustrates and important aspect of who Gene was."
Gene Kelly died February 2nd 1996 and was cremated at Westwood Cemetery, where Marilyn is interred, before his ashes were scattered at sea.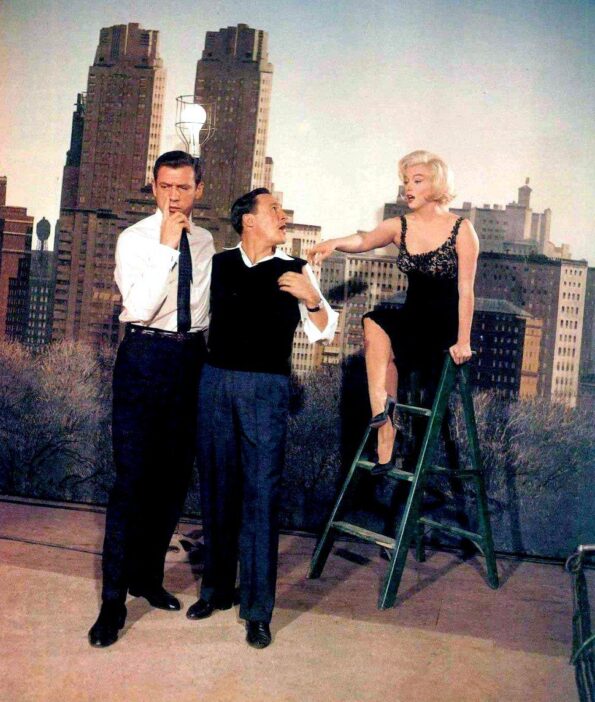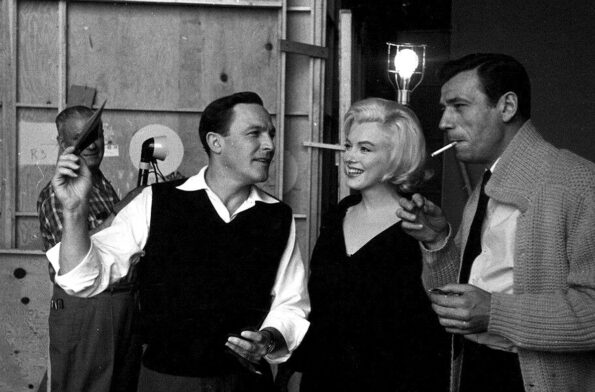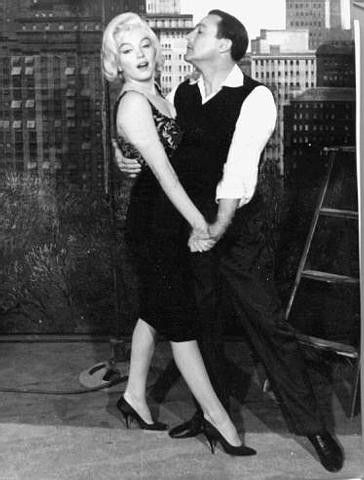 0 Comments