The Edinburgh Festival Fringe is an annual event in the capital city of Scotland, showcasing talents in all the major entertainment fields: music, comedy, theatre and dance.  Throughout the years, there have been an array of productions about Marilyn Monroe being preformed at The Fringe, usually only focusing on the tragic side of the blonde actress and only ever being portrayed as the breathy, wiggly, giggly caricature in a badly fitting blonde wig and cheap white dress.  This endless fascination with Marilyn's untimely death and peoples need to constantly dramatise the night of August 4th 1962 always leaves the fans thinking.. "but what about her incredible LIFE?"
Enter singer Viviana Zarbo, who dared to think differently.
The synopsis of the show reads:
"Andy Warhol's paintings, JFK's birthday song, NYC subway grate upskirt, the list goes on. Marilyn's icon is a blend of innocence and feminine sexuality. Despite her bombshell fame, Marilyn contributed to setting the standards of the jazz and swing golden age. 57 years after her death, Viviana Zarbo, who has had a lifelong fascination with the star, reinterprets her songs composed by geniuses like Cole Porter and Irving Berlin, in a personal way and devoid of clichés. By intertwining tales about Marilyn's life with her own, Viviana recounts how her life was shaped by Marilyn's songs."
In "I Am Not Marilyn," the title speaks for itself.  Zarbo has created a show dedicated to Monroe, but there isn't a trace of the blonde stereotype on stage before you.  What you see before you is a proper, loving tribute to Marilyn's talents as a singer. No gimmicks, no nothing… just an incredibly talented singer paying tribute to her idol.  Viviana is accompanied on stage by two very talented musicians, Chris Neill on piano and Stephanie Legg on Saxophone, both complimenting her sweet, sultry, velvet tones and we're treated to beautiful renditions of Monroe's finest songs such as "Diamonds Are A Girls Best Friend," "I Wannabe Loved By You," "My Heart Belongs To Daddy" and a hauntingly beautiful arrangement of "Kiss" from the movie 'Niagara'.  Zarbo is a natural in front of an audience and looks every inch the Hollywood Goddess herself in two stunning outfit changes.  It's a perfect way to spend an afternoon in the city, you'll feel as if you've been transported back into a bygone era and hopefully anyone who attends will have a new appreciation of Marilyn Monroe as a singer and not just an icon on screen.
Chatting to Viviana after the show, you can clearly tell she has a genuine passion for Marilyn and I truly wish her the best of success with her show!
Marilyn herself once said: " I won't be satisfied until people want to hear me sing without looking at me", so I like to think that Monroe would definitely give this show her approval.  You have until August 17th to catch this show, so don't miss out!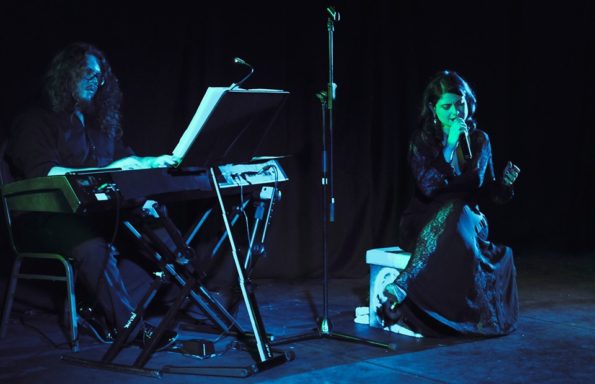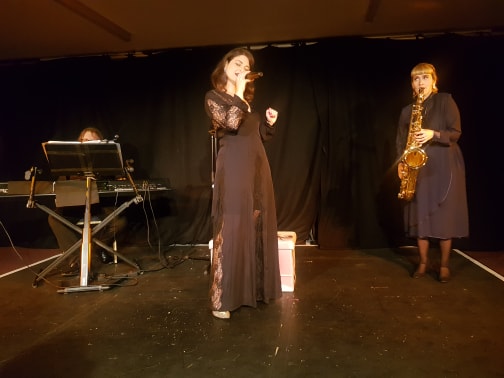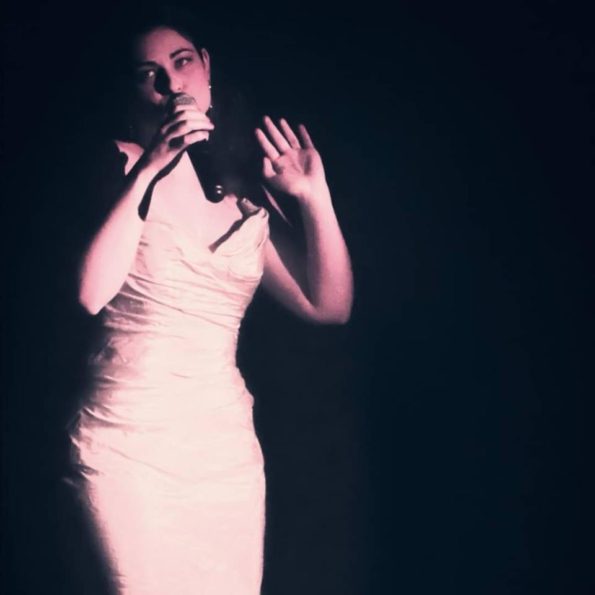 Facebook page
https://www.facebook.com/pg/vivianazarboartist/photos/?ref=page_internal
Tickets
https://tickets.edfringe.com/whats-on/i-am-not-marilyn
Photo credits: Copyright Holly Jane Osborne and Lorraine Nicol