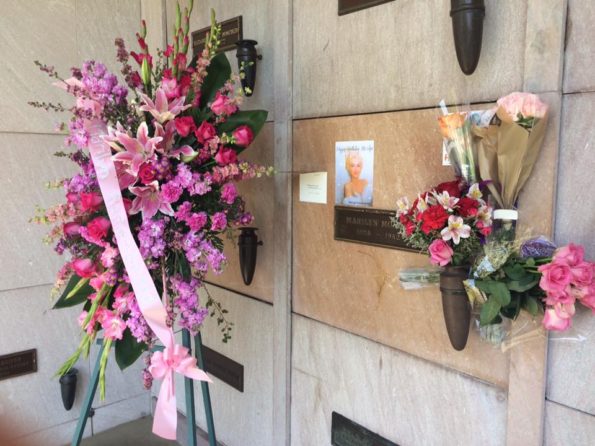 Marilyn Remembered is currently accepting donations for a flower arrangement that will be placed at Marilyn's crypt for her 93rd birthday on June 1, 2019.  The name of everyone contributing will be added to a card that will be displayed with the flowers.  Photos of the arrangement will be posted on our website, Facebook group, and social media accounts.
To participate, please send your contribution to Marilyn Remembered via PayPal, as follows:
Sign in to your PayPal account.
Click on "Money" at the top of the page.
Click on "Send or Request Money."
Click on "Send to Friends and Family."  (Using this option waives any fees associated with your contribution.)
Enter "MarilynRemembered@Yahoo.com" in the text box, then click "Next."
Enter the amount you'd like to contribute.
Enter the name you'd like added to the card.
Click "Next" and then select your payment option.
Click "Send Payment Now."
Personal checks can be mailed to:
Greg Schreiner
1237 Carmona Avenue
Los Angeles, CA, 90019
Note:  All donations must be received no later than Monday, May 27.