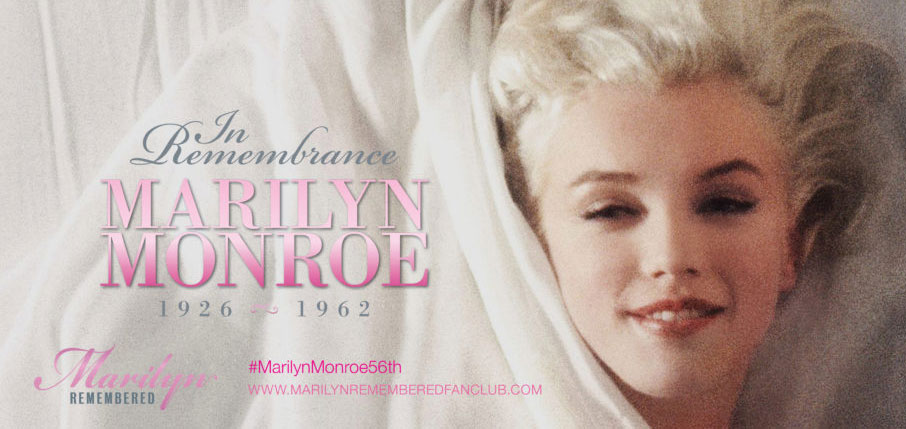 The 56th Annual Marilyn Monroe Memorial Service was held on Sunday, August 5, 2018, at Westwood Village Memorial Park in Los Angeles.
---
Memorial Service Speakers:
Greg Schreiner
Gabriel Reis
Jack Allen & Jae Deal
Juliet Hyde-White
Lois Banner
Kathleen Hughes
George Chakiris
Acknowledgement of Special Guests
Suzanne Lloyd
Susan Bernard
Terry Moore
Jeanne Phillips, also known as "Dear Abby"
---
The Marilyn Remembered Fan Club gratefully acknowledges the following individuals and entities for making the 2018 Marilyn Monroe Memorial possible through donations and/or support. Thank you so much! We couldn't have done it without you.
Amalisha HuEck
Amy Condit
Andrea Winkler
Anthony Deandrade
April Elliott
Ashlee Davis
Barbara Re
Brandi Wakeley
Bruce Allsen
Caren Roberts-Frenzel
Christina Glesti-Bucher
Christine Cuch
Claudia Moriarty
Claus Kjaer
Dawn Jones
Doug Brown
Dr. Barbara Bora
Eiji Aoki
Elba Rivera
Elisa Jordan
Elizabeth Ruddell
Eva D
Gabriel. J. Maciocia
George Hill
Greg Schreiner
Gregory Batsch
Harrison Held
Hazel Birdsall
Ian Ayres
Jackie Craig
Jackie Edlin
Jacklyn Ramirez
Jan Levitan
Jean Witczak
Jeffrey Briggs
Jennifer Ortega
Jesse Sage and This Olde Thing
Jessica Kiper
Joachim Alegret
Sébastien Thomas
Johan Grimmius
John Roghmans
Julie Eckert
Julio Castellanos
Juste M
Karen Schipp
Kenneth Braasch
Kristie Scott
Lea Henderson
Lea Henderson
Lesa Blackford
Linda Kyriazi
Lisa Bates
Lori Gelvin
Lyddia Barnett
Lorraine Nicol
Mandy Greer
Marcelline Block
Margaret Barrett
Maria A Soto
Marisa Vanderpest
Megan Owen
Melanie Ehrenborg
Nancy D.Cook
Nicola Mensah
Pamela McKensie
Patrica Procetto
Patricia Muck
Patricia Tyson
Phela Cipollone
Rebecca Clark
Regula Schuler
Robert Siney
Rudolph Tisdale
Russell Frazier
Scott Fortner
Sergio Serrano
Sirkku Aaltonen
Suzie Kennedy
Tabitha Charlton
Tara Chadda
The LA Diner
The Shaw Family
---
Memorial Service Photos