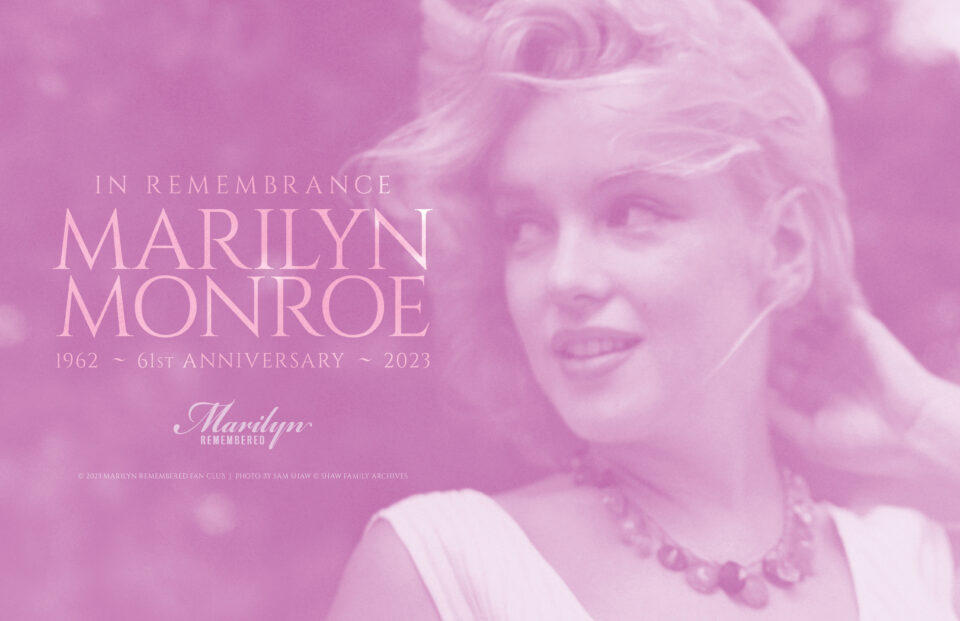 MARILYN MONROE MEMORIAL SERVICE
The 61st Anniversary Marilyn Monroe Memorial, hosted by Marilyn Remembered, was held on Saturday, August 5 at 5:30 PST at the Westwood Village Memorial Park Chapel, located at 1218 Glendon Ave, Los Angeles, CA, 90024. The service was live-streamed in our Facebook group. A reception followed the service.
MARILYN MONROE MEMORIAL FUND
The Marilyn Remembered Fan Club gratefully acknowledges the following individuals and entities who contributed to the 2023 Marilyn Monroe Memorial Fund: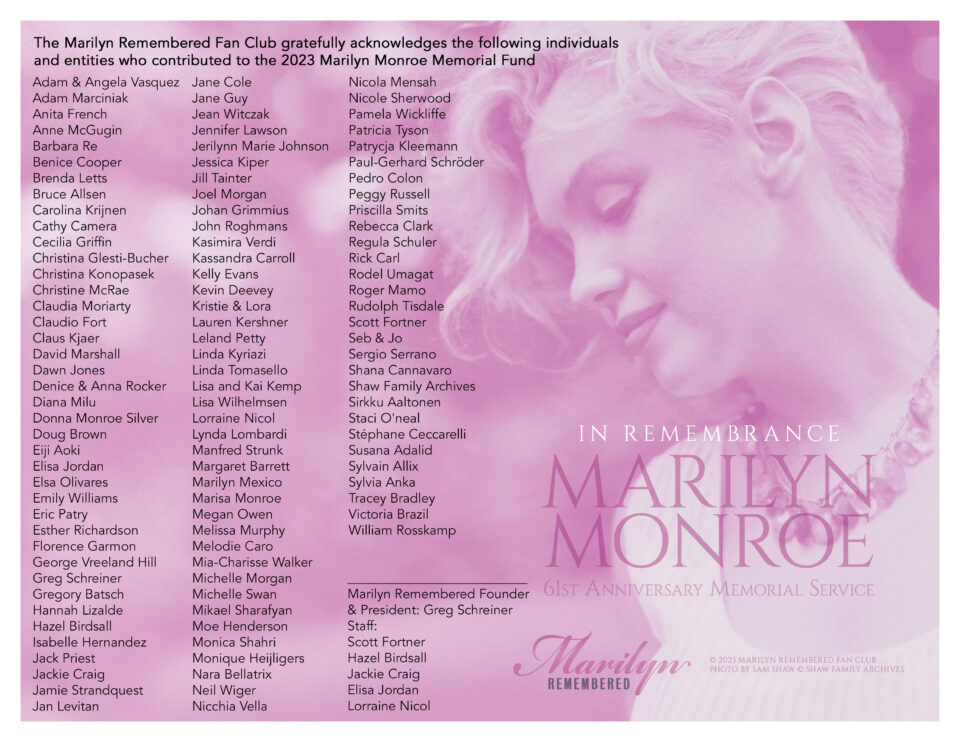 REMEMBERING MARILYN ON SOCIAL MEDIA
Marilyn Remembered invited fans to join us in remembering Marilyn on the 61th anniversary of her passing. The following artwork was created for you to use on your social media accounts.



Facebook, Twitter & Instagram Posts
The graphics below were designed for Facebook, Twitter and Instagram posts.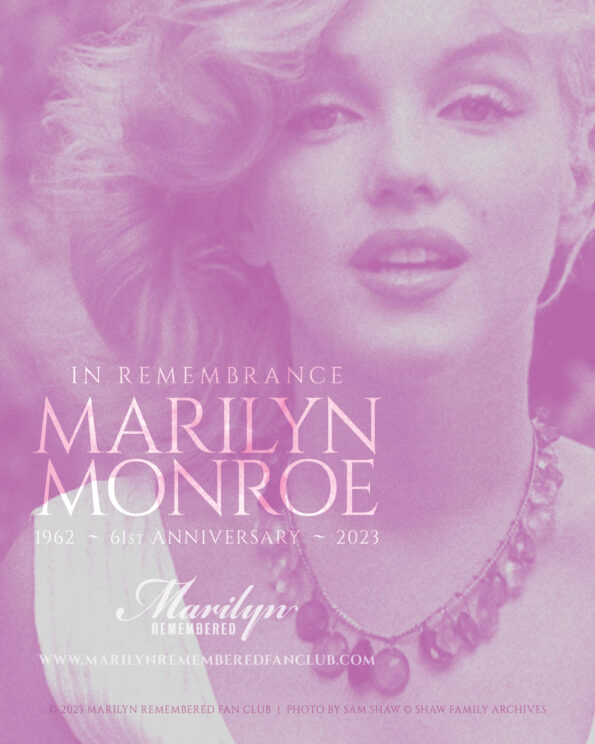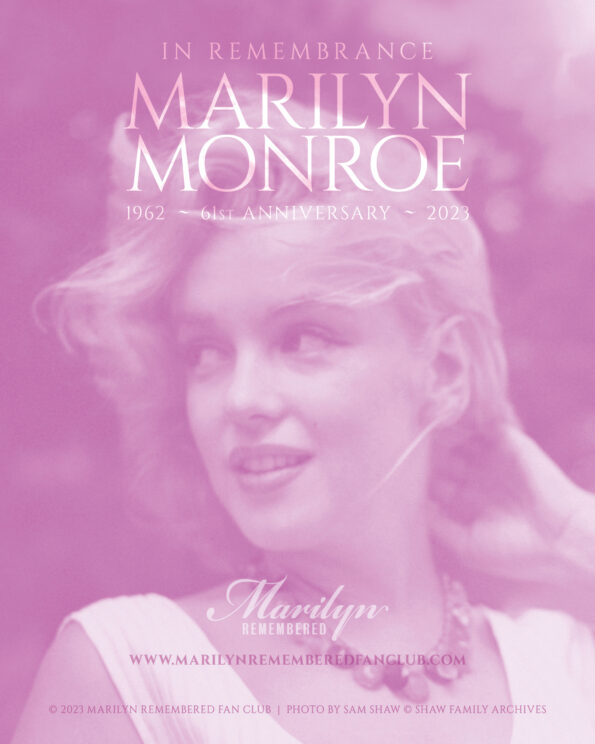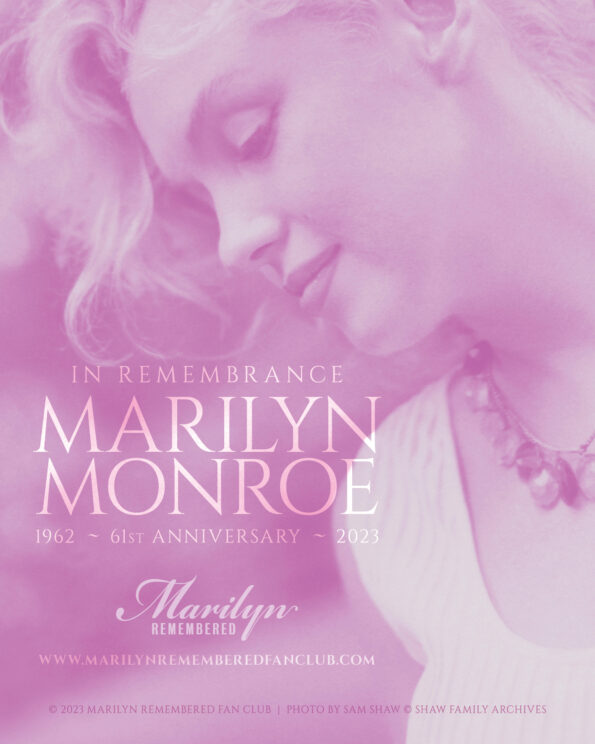 ---


Cover Photos

This banners below were designed for social media cover photos (Facebook, Twitter, etc).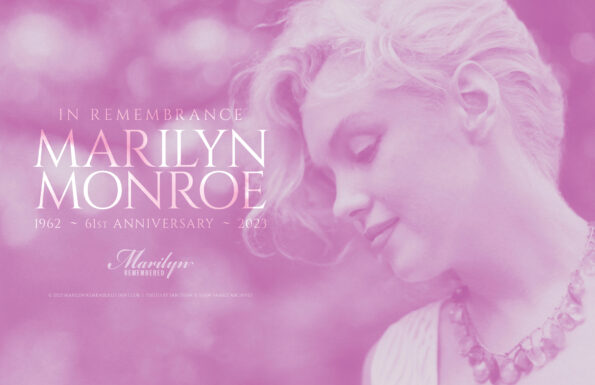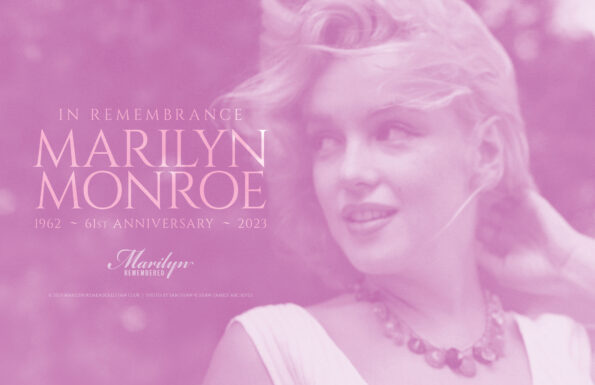 ---



Stories:  Snapchat, Facebook & Instagram
The graphics below were designed for use on Snapchat, Facebook and Instagram stories.