This year, Marilyn Monroe would have turned 95 on June 1. In recognition of this milestone birthday, Marilyn Remembered hosted in-person, virtual, and online celebratory events.
---
FLOWERS FOR MARILYN'S 95TH BIRTHDAY
Marilyn Remembered ordered a beautiful spray of flowers in the formation of "95" in celebration of Marilyn's 95th birthday. The arrangement was provided by Parisian Florist.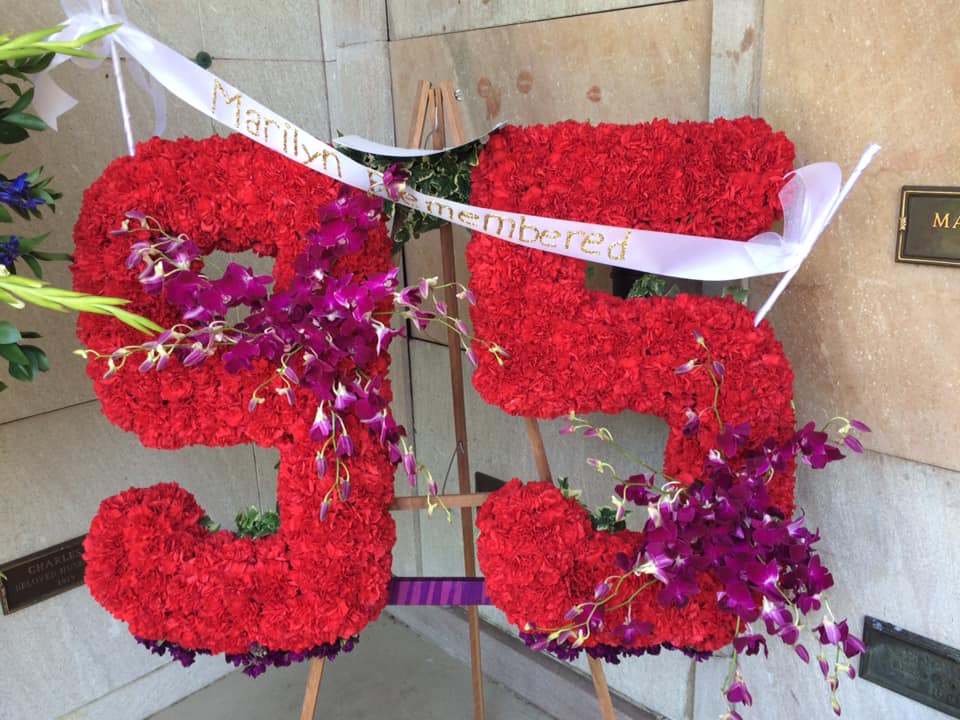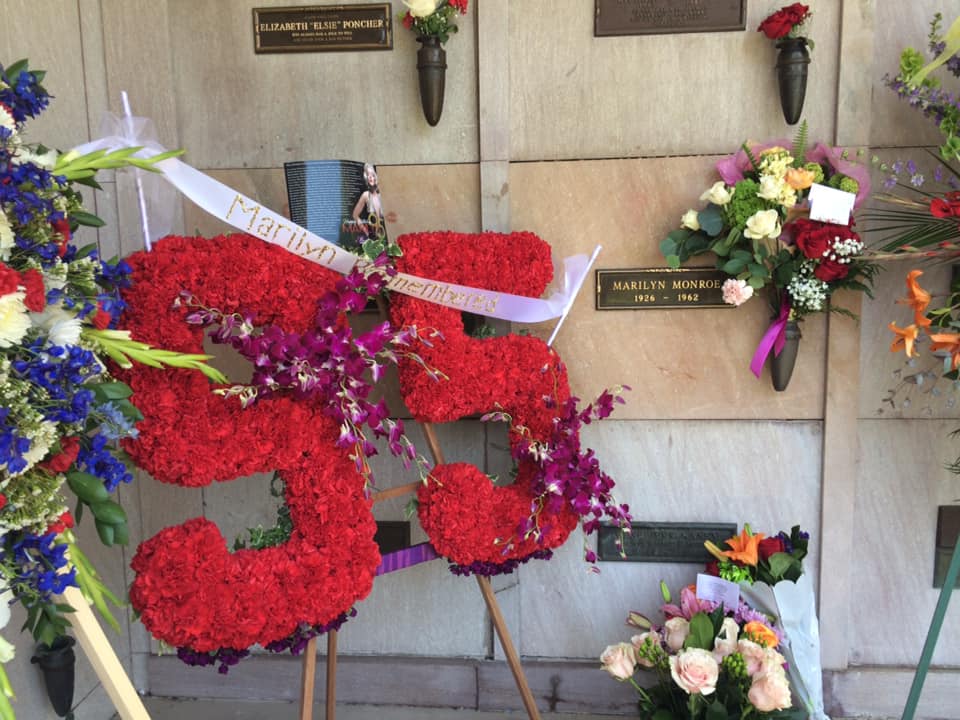 We graciously acknowledge and thank the following fans who contributed to the flowers: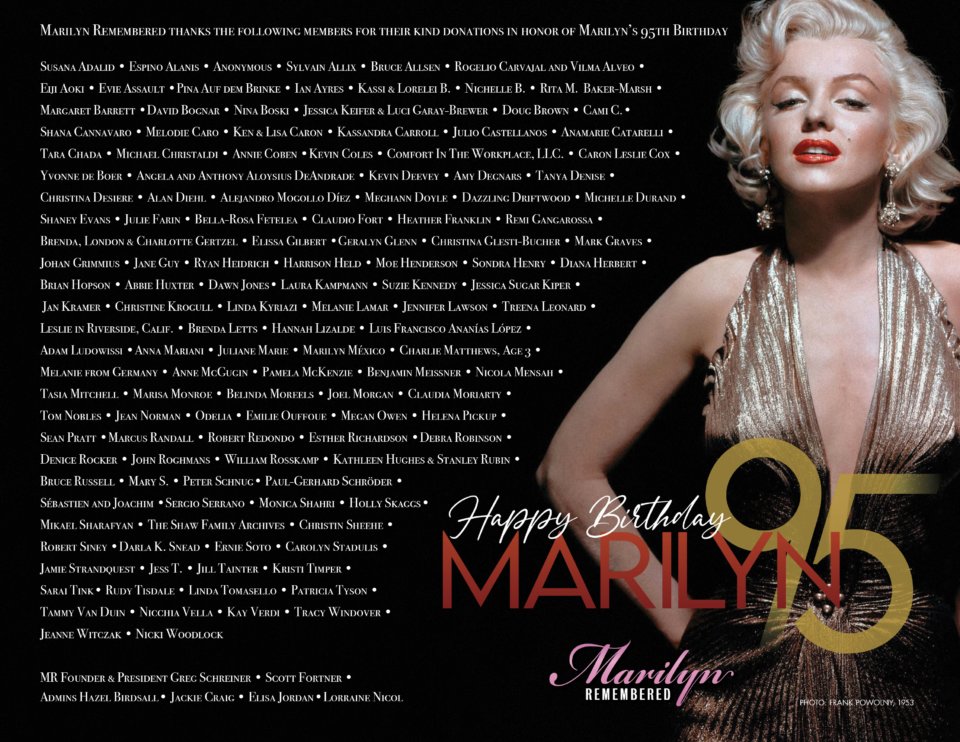 Thank you also to the following donors:
Oksana Pearson
Lisa & Doug Sexton
Andrew Short
Staci O'Neal
Celest Fontein
Deborah Bakker
Nicole Sherwood
Gregory Batsch
Nelly, with love.
---
A MARILYN REMEMBERED GATHERING TO CELEBRATE MARILYN MONROE'S BIRTHDAY
In honor of Marilyn Monroe's 95th birthday, Marilyn Remembered hosted a luncheon at El Coyote Mexican Restaurant in Los Angeles.
Happy 95th Birthday, Marilyn!