WELCOME TO THE MARILYN REMEMBERED FAN CLUB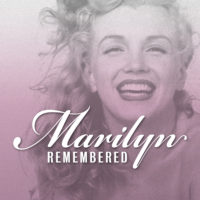 Established in 1982, we are the longest running Marilyn Monroe fan club is existence. To learn more about Marilyn Remembered, click here.  To join, click here.  To learn about upcoming and past club events, click here.
---
HAPPY BIRTHDAY MARILYN!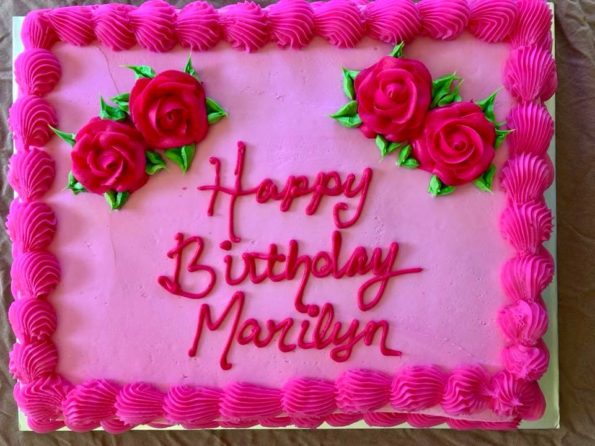 Marilyn Remembered will be celebrating Marilyn Monroe's 93rd birthday as part of a special exhibition opening: Marilyn Monroe, 17 Years in the Making. This exhibit will showcase original photographs of Marilyn Monroe by many of her photographers, including William Carroll, Lazlo Willinger, Milton Greene, Kashio Aoki, Bert Stern, Tom Kelly, and George Barris.  Items on exhibit will also be available for purchase.
When:  Saturday, June 1
Where:  The Edwards-Lowell Gallery, 8712 Wilshire Boulevard, Beverly Hills, California
Time:  6:30 to 10:00 p.m.
RSVP Required:  To place your name on the guest list, call or text Roger at 714-883-0231
---
FLOWERS FOR MARILYN'S 93 BIRTHDAY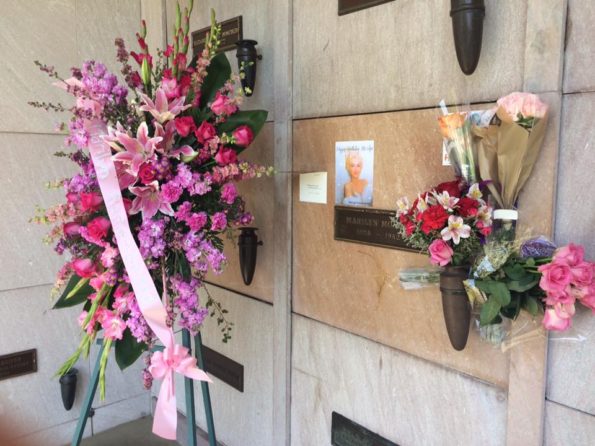 Marilyn Remembered is currently accepting donations for a flower arrangement that will be placed at Marilyn's crypt for her 93rd birthday on June 1, 2019. The name of everyone contributing will be added to a card that will be displayed with the flowers. Photos of the arrangement will be posted on our website, Facebook group, and social media accounts.
To learn how to contribute, click here.