WELCOME TO THE MARILYN REMEMBERED FAN CLUB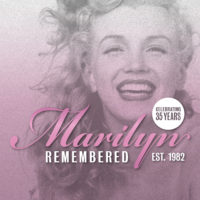 We are the longest running Marilyn Monroe fan club is existence. To learn more about Marilyn Remembered, click here.  To join, click here.  To learn about upcoming and past club events, click here.
---
UPCOMING EVENTS
Marilyn Remembered will be hosting the annual birthday party for Marilyn Monroe on June 1, 2018.  We will also be hosting the 56th Anniversary Memorial for Marilyn on August 5, 2018.  Please become a member to receive further information on these events.