WELCOME TO THE MARILYN REMEMBERED FAN CLUB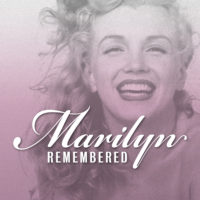 Established in 1982, we are the longest running Marilyn Monroe fan club is existence. To learn more about Marilyn Remembered, click here.  To join, click here.  To learn about upcoming and past club events, click here.

---
UPCOMING EVENTS
The 2018 Marilyn Monroe Memorial Service will be held on Sunday, August 5 in the Pierce Brothers Westwood Village Memorial Park Chapel.  The service will be live streamed on our Facebook group.
The 2018 Marilyn Monroe Memorial Fund
Marilyn Remembered is now accepting donations for the 2018 Marilyn Monroe Memorial Fund.
Donations from fans are used for renting the chapel at Westwood Village Memorial Park, buying flowers for Marilyn, printing programs for the service, and for food and beverages served at the reception following the memorial.
If you would like to contribute to the 2018 Memorial Fund, please send your donation via PayPal to marilynremembered@yahoo.com. A check, money order or cash can be mailed to Greg Schreiner, Marilyn Remembered Fan Club President, 1237 Carmona Avenue, Los Angeles, CA 90019.
Everyone making a donation of $5.00 or more will be listed by name in the 2018 memorial service program.